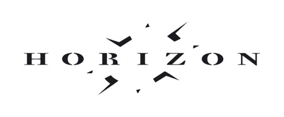 "Words should be weighed, not counted." ~ Yiddish Proverb
You've found Horizon Communications – welcome!
As you can see from our ultra-minimalist site, we are a rather atypical PR and marketing communications Agency. We are far more concerned with little things such as veracity, innovation, technical excellence and human decency as opposed to marketing fluff. If you are more concerned with the latter or the $ we could/should have spent gift-wrapping our services in a pretty bow – please move along, you're not our kind of Client.
This is the truth – stripped to the essentials.
Established in 1995 by Jonathan Hirshon, Horizon ranks amongst Silicon Valley's most respected high-tech public relations and marketing agencies. Fortune 50 technology leaders and startups alike have all benefited from Horizon's intuitive grasp of the market endgame. There is an elegance, rigor and dynamism in true PR – these are the characteristics that define Horizon's communications programs, counsel and approach.
Horizon is an ideal partner for a company that views its PR agency as a strategic business asset that contributes to bottom-line success. Focusing exclusively on high-tech, Horizon's Principal has been heralded by Bloomberg BusinessWeek magazine as the 'Guru of Silicon Valley' for his unparalleled ability to integrate technology, marketing and the subtle arts of public communications into unique and highly-effective campaigns for his clients.
Jonathan's counsel and campaigns are interwoven with Silicon Valley's history of success and innovation – through his expertise and vision, Horizon has been the Agency of Record for Apple, BASF, Pioneer, SGI, and other Fortune 500 companies.
Prior to moving to Silicon Valley, Jonathan was awarded the distinction of being the youngest person ever promoted to Manager at Sony Corporation back in the early 1990's (25 years old and responsible for the entirety of PR strategy around all 37 of Sony's non-consumer business units). Since founding Horizon, many acclaimed startups have attributed a large part of their success to his specific involvement with their launch and ongoing activities.
Companies demand senior-level, intelligent counsel and exceptional results in trade, consumer and business press – Horizon delivers this with the passion and drive that define Silicon Valley. We are very particular about who we work for – our reputation is that we take on only the most innovative companies in their respective markets.
Our clients have consistently found us to offer a refreshing change from the 'churn and burn' approach taken by most PR agencies towards their clients – and we are respected for it.
Journalists and analysts know that hype is absolutely odious to our work ethic – and we are acclaimed for it. We view our role as evangelists integrating the needs of our clients with the best practices and professionalism that the fourth estate despair of ever seeing from any PR firm. This is the value proposition of Horizon and this is what we do.
Horizon offers its clients an ideal blend of strategic counsel and tactical results, backed by the personal involvement of the company's Principal in every aspect of account support.
Jonathan has gained the respect of leading media, analysts and peers for his in-depth technical knowledge as well as his unique blend of passionate evangelism, reflective counsel and intuitive understanding of PR and market dynamics.
He has not only architected some of the most successful launches and publicity campaigns in Silicon Valley history – he has even been involved in product engineering and hardware design for his clients as a member of the IEEE for nearly three decades!
A renowned privacy advocate from the earliest days of the Web, Jonathan is also known as the Faceless One by the BBC, as well as the inventor of the Spartacus anonymity hack by Fast Company. He has also been profiled on worldwide TV, radio and print outlets concerning his unique approach to public relations, aurora chasing, historical analyses and gastronomic prowess as The Food Dictator.
To know Horizon in 5 bullets:
We loathe hype – with a passion. 
Stupidity is anathema – we have no patience for it. Neither should you. 
We evangelize companies – no amount of money is sufficient for us to work with a company we don't believe in.
We celebrate technology – and are proud geeks. 
We are respected – treat us as partners, not flacks and we will get along just fine. 
Jonathan's references and more data about him is available on LinkedIn here. An exposition of his PR manifesto, ethos and strategic methodology is best demonstrated in this YouTube video of a talk he gave on these very topics!
If you made it this far, the Horizon team looks forward to speaking with you – reach out to us here.